>>Go to all maps and publications: Publications | Online Documents
PLEASE NOTE: GBSSRL will be closed December 22–29, 2017. NO ORDERS WILL BE FILLED DURING THIS TIME PERIOD. Please order by December 19 to have order mailed before the closure.

Great Basin Science Sample and Records Library (GBSSRL)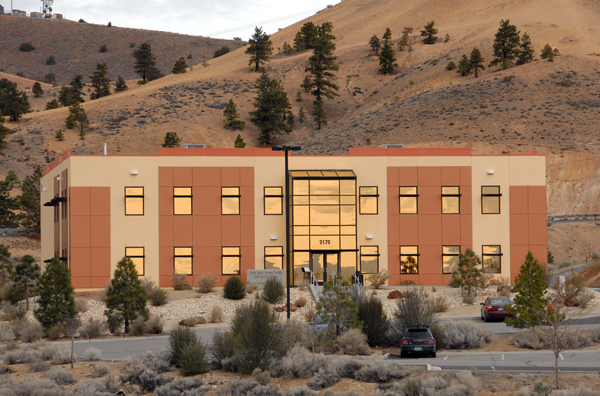 Visit the GBSSRL (location and hours)


NBMG News
The GBSSRL will be closed from
Dec. 22-29.
Abstract submission now closed for the 2018 Working Group on Nevada Seismic Hazards, February 5 and 6, 2018
Click here for workshop announcement
and preliminary agenda

Drilling to Begin in University's Great Basin Geothermal Exploration Project - Led by Jim Faulds and NBMG
NBMG Cart/GIS Group Welcomes
Sydney Wilson
Dr. James Trexler - Celebration of Life
- August 30
New USGS Professional Paper 1832 by Colgan (USGS) and Henry (NBMG): Eruptive History, Geochronology, and Post-Eruption Structural Evolution of the Late Eocene Hall Creek Caldera, Toiyabe Range, Nevada
D.D. LaPointe TRIUMPHANT Honoree
Geothermal Resource Potential Assessment
White Pine County, Nevada
Jim Faulds helps lead "FORGE" project on expanding geothermal resources
Wave of new peer-reviewed publications from the Nevada Geodetic Laboratory


Upcoming Talks and Other Events

See the NBMG calendar for more events.


Popular Topics