Staff Directory


Director's Office/Administration
James E. Faulds, Director and State Geologist, jfaulds@unr.edu, 775-682-6650
Jessica Corey, Business and Grants Manager, jessica@unr.edu, 775-682-8762
Joel Ponte, Administrative Assistant, jdponte@unr.edu, 775-682-8746

Great Basin Science Sample and Records Library
Publication Sales and Information
nbmg@unr.edu, 775-682-8766
If you need an immediate response, please call.


Rachel Micander, Geologic Information Specialist, rmicander@unr.edu, 775-682-8767
Emily O'Dean, Geoscience Data Manager and GBSSRL Manager, eodean@unr.edu, 775-682-9780
Bret Pecoraro, Development Technician, pecoraro@unr.edu, 775-682-8775
Charlotte Stock, Sales Manager, cstock@unr.edu, 775-682-8766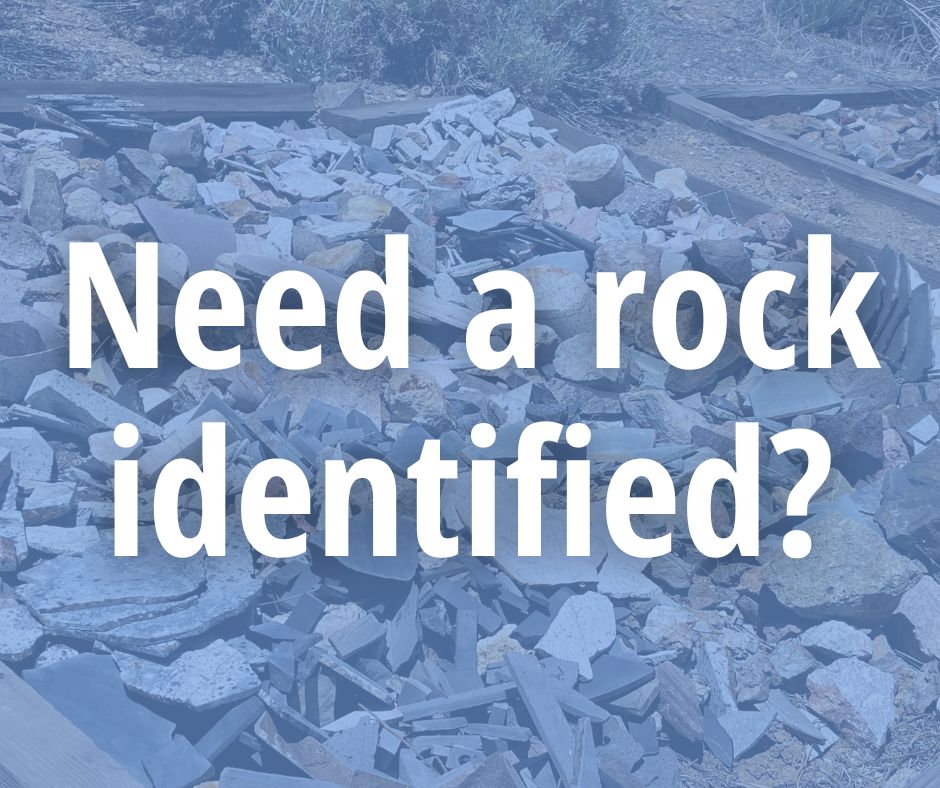 Rock Identification Requests
Most rocks and minerals can be identified by someone on the NBMG staff at our Great Basin Science Sample and Records Library in Reno, Nevada. Contact Rachel Micander for an appointment at rmicander@unr.edu.
Economic Geology, Geologic Mapping, and Geologic Framework
Mike Darin, Assistant Professor-Structural Geologist, mdarin@unr.edu, 775-682-8751
James E. Faulds, Professor, jfaulds@unr.edu, 775-682-6650
Matthieu Harlaux, Assistant Professor-Economic Geologist, mharlaux@unr.edu, 775-682-8752
Christopher D. Henry, Research Geologist Emeritus, chenry@unr.edu, 775-682-8753
Carolina Muñoz-Saez, Assistant Professor-Economic Geologist, cmunozsaez@unr.edu, 775-682-7844
John Muntean, Associate Professor-Research Economic Geologist, munteanj@unr.edu,775-682-8748
Andrew Zuza, Assistant Professor-Structural Geologist, azuza@unr.edu, 775-784-1446
Geologic Hazards and Engineering Geology
Seth Dee, Geologic Mapping Specialist, sdee@unr.edu, 775-682-7704
Craig M. dePolo, Research Geologist, cdepolo@unr.edu, 775-682-8770
Will Junkin, Geologic Mapping Specialist, wjunkin@unr.edu, 775-784-6691
Rich Koehler, Associate Professor, rkoehler@unr.edu, 775-682-8763

Nevada Geodetic Laboratory
Geoffrey Blewitt, Research Professor, gblewitt@unr.edu, 775-682-8778
William C. Hammond, Research Professor, whammond@unr.edu, 775-784-6436
Corné W. Kreemer, Research Professor, kreemer@unr.edu, 775-682-8780

Great Basin Center for Geothermal Energy
Bridget Ayling, Associate Professor, bayling@unr.edu, 775-682-8768
Eli Mlawsky, GBCGE Geoscience Data Manager, emlawsky@unr.edu, 775-682-9010
Anieri Morales Rivera, Geothermal Research Scientist, amoralesrivera@unr.edu, 775-682-8149
Emmanuel Olvera, Postdoctoral Scholar, eolvera@unr.edu, 775-682-9011
Cartography, GIS, Web, and Publication Support
Jennifer Vlcan, Cartographic/GIS Manager, mauldin@unr.edu, 775-682-8759
Christina Clack, Graphic Designer, cclack@unr.edu, 775-682-6346
Irene Edgerton, Cartographer/GIS Specialist, iseelye@unr.edu, 775-682-6338
Andrew Hauck, GIS Analyst, ahauck@unr.edu, 775-784-6691
Ryan Smith, GIS Analyst, rgsmith@unr.edu, 775-682-8207

Graduate Students
Advised by Bridget Ayling
Kurt Kraal, Graduate Student, MS, kokraal@nevada.unr.edu
Nicole Wagoner, Graduate Student, PhD

Advised by Michael Darin
Rachel Micander, Graduate Student, MS, rmicander@unr.edu
Iza Ogilvie, Graduate Student, iogilvie@nevada.unr.edu

Advised by Jim Faulds
Rachel Micander, Graduate Student, MS, rmicander@unr.edu
Noah Williams, Graduate Student, newilliams@nevada.unr.edu
Advised by Bill Hammond
Justine Overacker, Graduate Student, PhD, justine.overacker@gmail.com
Aren Crandall-Bear, Graduate Student, PhD, arencrandallbear@gmail.com

Advised by Corné Kreemer
Zachary Young, Graduate Student, PhD, zyoung@nevada.unr.edu
Nina Miller, Graduate Student, PhD, ninamiller20@gmail.com

Advised by John Muntean
Nick Hillemeyer, Graduate Student, MS, nhillemeyer@email.arizona.edu
Sara Castro Holden, Graduate Student
Daniel Chafetz, Graduate Student
Elizabeth Hollingsworth, Graduate Student, PhD, hollingsworther@gmail.com
Alexander Holmwood, Graduate Student, MS
Sean Ingersoll, Graduate Student, MS
Neil Mankins, Graduate Student
Grant McKnight, Graduate Student, MS
Steven O'Connell, Graduate Student
Atticus Proctor, Graduate Student, MS
Sarah Shapley, Graduate Student, MS
Christian Thomas, Graduate Student, MS

Advised by Andrew Zuza
Wes Johns, Graduate Student, MS, wjohns@nevada.unr.edu
Drew Levy, Graduate Student, PhD, drewlevy@nevada.unr.edu
Dominik Vlaha, Graduate Student, MS, dvlaha@nevada.unr.edu

Adjunct and Emeritus Faculty
Adjunct Faculty:
Mark Coolbaugh, Adjunct Research Assistant Professor, mfc@unr.edu, 775-337-1545

Emeritus Faculty:
John W. Bell, Professor Emeritus, jbell@unr.edu
Stephen B. Castor, Research Geologist Emeritus, scastor@unr.edu, 775-682-8766
Larry J. Garside, Research Geologist Emeritus, lgarside@unr.edu, 775-784-6693
Liang-Chi Hsu, Research Mineralogist Emeritus, lihsu@unr.edu
Daphne D. LaPointe, Research Geologist Emeritus, dlapoint@unr.edu, 775-682-8772
Paul Lechler, Chief Geochemist Emeritus, plechler@unr.edu
Jonathan G. Price, State Geologist Emeritus, jprice@unr.edu, 775-682-8766
Alan R. Ramelli, Research Geologist Emeritus, ramelli@unr.edu
Lisa Shevenell, Research Hydrogeologist Emeritus, lisaas@unr.edu
Joseph V. Tingley, Research Geologist Emeritus, jtingley@unr.edu
May 2022